MAISON INTÈGRE
EXHIBITIONAT SAINT LAURENT RIVE DROITE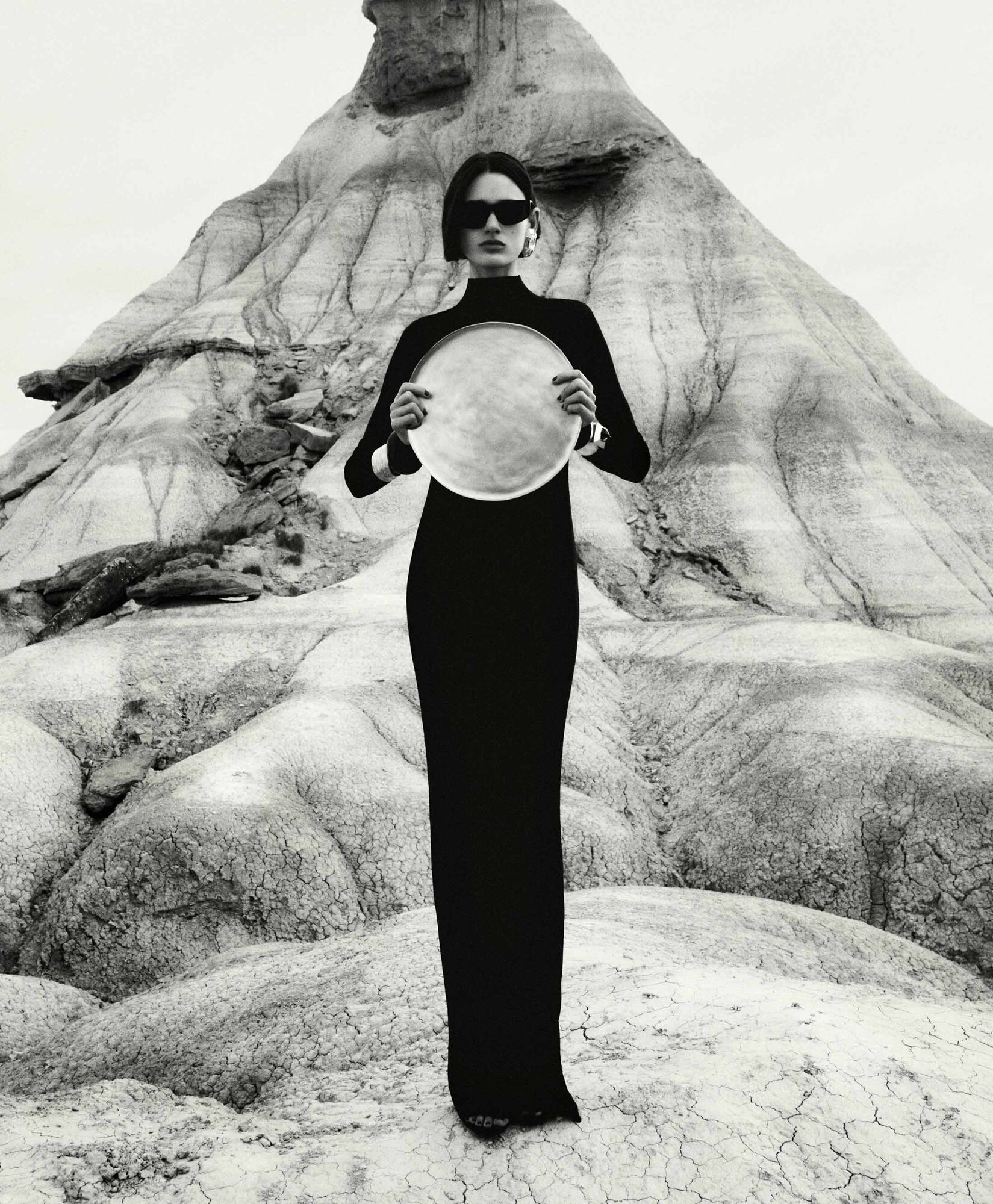 SAINT LAURENT RIVE DROITE INVITES MAISON INTÈGRE TO SLRD STORES IN PARIS AND LOS ANGELES TO EXHIBIT THEIR WORK. FOUNDED IN 2017 IN OUAGADOUGOU, BURKINA FASO BY AMBRE JARNO, MAISON INTÈGRE WAS CREATED WITH THE AMBITION OF PROMOTING LOCAL CRAFTSMANSHIP.
MAISON INTÈGRE PRODUCES BRONZE FURNITURE AND OBJECTS USING RECYCLED METAL AND NATURAL MATERIALS AND WORKS WITH UP TO FIFTEEN LOCAL CRAFTSMEN. THE UNIQUENESS OF THEIR DESIGN LIES IN THEIR APPARENT SIMPLICITY, WHILE BEHIND THESE FORMS LIES A GREAT COMPLEXITY.
IN PARALLEL, AMBRE JARNO FOUNDED THE ASSOCIATION MAISON INTÈGRE (AMI) WHICH AIMS AT DEVELOPING, SUPPORTING, AND ACCOMPANYING THE COMMUNITY OF BRONZE CRAFTSMEN IN BURKINA FASO. THE OBJECTIVE OF THIS ORGANIZATION IS TO CREATE A VIRTUOUS ENVIRONMENT THAT BENEFITS THE ENTIRE COMMUNITY OVER TIME.
MAISON INTÈGRE RESPONDS TO ORDERS FROM PRIVATE CLIENTS, DESIGNERS, ARCHITECTS, ARTISTS AND LUXURY BRANDS WHO WISH TO ENGAGE AND SUPPORT THEIR ACTIVITY.
THE SELECTION OF EXHIBITED PIECES WILL BE AVAILABLE FOR SALE.