09.08.21 - 10.07.21
HELMUT LANG
EXHIBITION AT SAINT LAURENT RIVE DROITE LOS ANGELES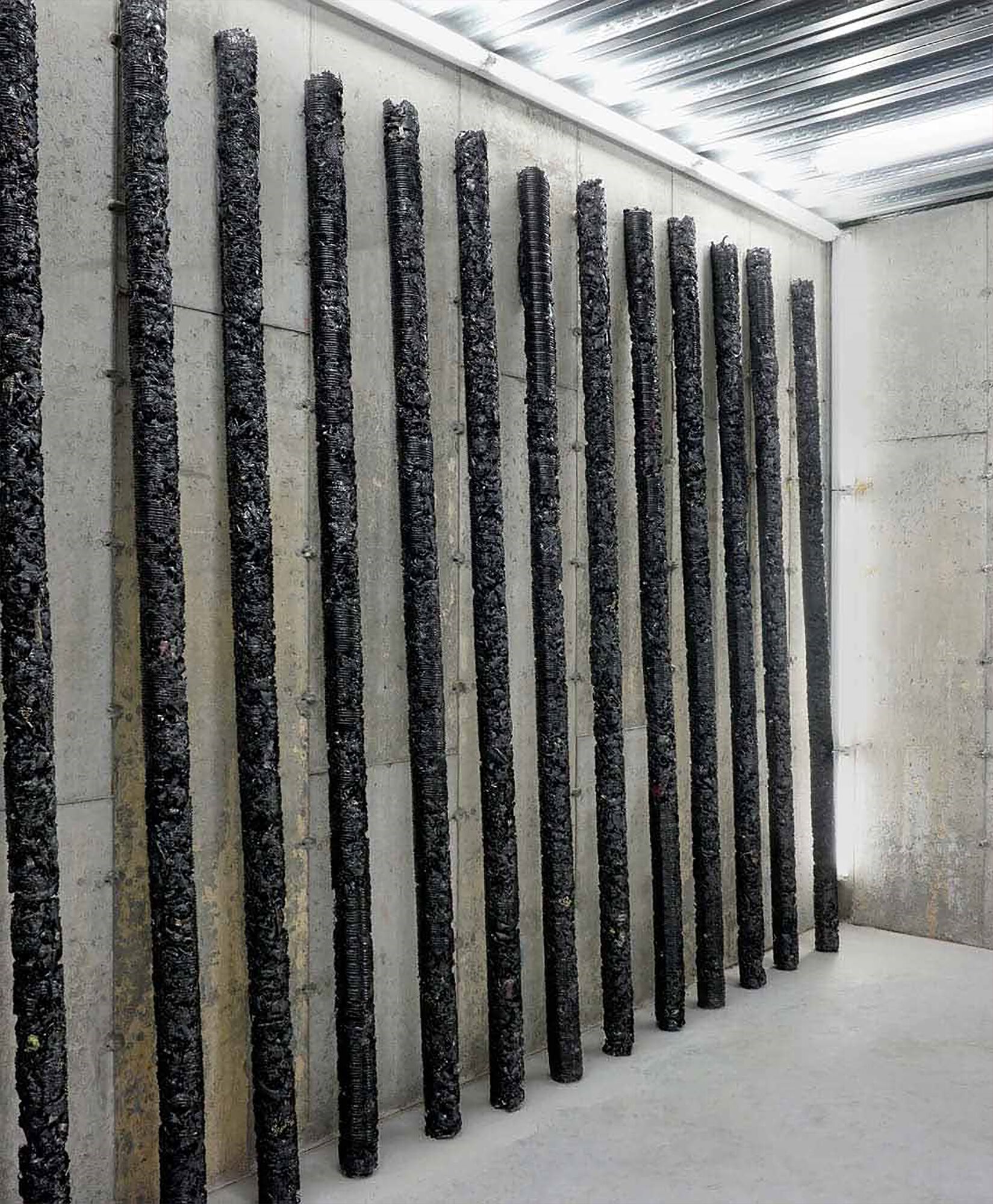 AS PART OF THE SAINT LAURENT RIVE DROITE PROJECT, ANTHONY VACCARELLO HAS DECIDED TO GIVE HIS CREATIONS TO ARTIST HELMUT LANG TO EXERT AS RAW MATERIALS FOR A SET OF UNIQUE SCULPTURES.
CLOTHING AND ACCESSORY PROTOTYPES, GARMENTS AND JEWELS LEFT UNFINISHED AND DESERTED, REMAINING TESTIMONIES OF ANTHONY VACCARELLO'S CREATIVITY HAS BEEN MORPHED INTO A NEW LIFE. SHREDDED, MIXED WITH A PIGMENTED RESIN THEN MOLDED IN ALUMINUM, THESE FORMER FASHION OBJECTS WILL BECOME PRIMAL TOTEMS WITH UNIQUE TEXTURES REMINISCING BOTH, A PRECIOUS PAST AND A PROMISING FUTURE.
THE SCULPTURES WILL BE DISPLAYED AT SAINT LAURENT RIVE DROITE, FIRST IN PARIS, THEN IN LOS ANGELES AND WILL BE AVAILABLE FOR SALE.