KIDS RETURNLIVE SESSIONS
FOR SAINT LAURENT RIVE DROITE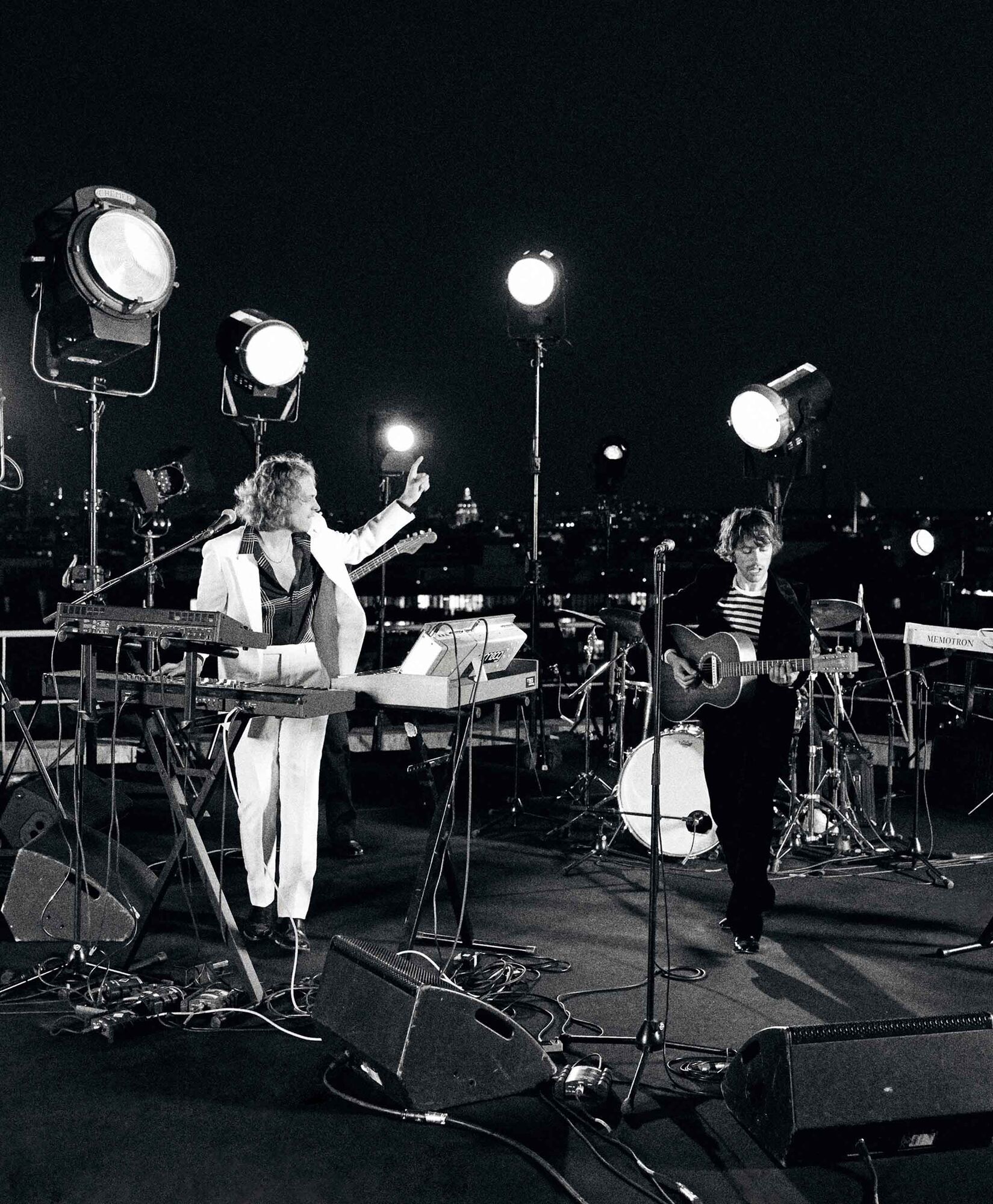 ANTHONY VACCARELLO INVITES THE DUO KIDS RETURN AS PART OF THE "LIVE SESSIONS" SERIES TO PERFORM LIVE ON THE ROOFS OF PARIS FOR SAINT LAURENT RIVE DROITE.
KIDS RETURN IS FIRST AND FOREMOST A GREAT STORY OF FRIENDSHIP BETWEEN ADRIEN ROZÉ AND CLÉMENT SAVOYE. IT IS BETWEEN THEIR PARISIAN STUDIO AND A HOUSE IN THE PYRÉNÉES THAT THEY CREATE THEIR MUSIC, ORCHESTRATED BY A STRING QUARTET IN THE COUNTRYSIDE. THEIR STYLE OF MUSIC IS DREAMLIKE AND SENSORY WITH A FOLK BASE.
THEIR FIRST ALBUM IS CALLED FOREVER MELODIES, WHICH FOLLOWS THEIR FIRST FOUR SINGLES (MELODY, OUR LOVE, ORANGE MOUNTAINS, FOREVER). THE ALBUM IS A COLLECTION OF TEN CLEVERLY CRAFTED POP TRACKS WITH HINTS OF NOSTALGIA, SINCERITY AND LOVE.
THIS EXCLUSIVE PERFORMANCE WILL BROADCAST ON SAINT LAURENT CHANNELS: INSTAGRAM, FACEBOOK, YOUTUBE, TWITTER AND ON THE OFFICIAL WEBSITE YSL.COM.