JAMES BARNOR
EXHIBITIONAT SAINT LAURENT RIVE DROITE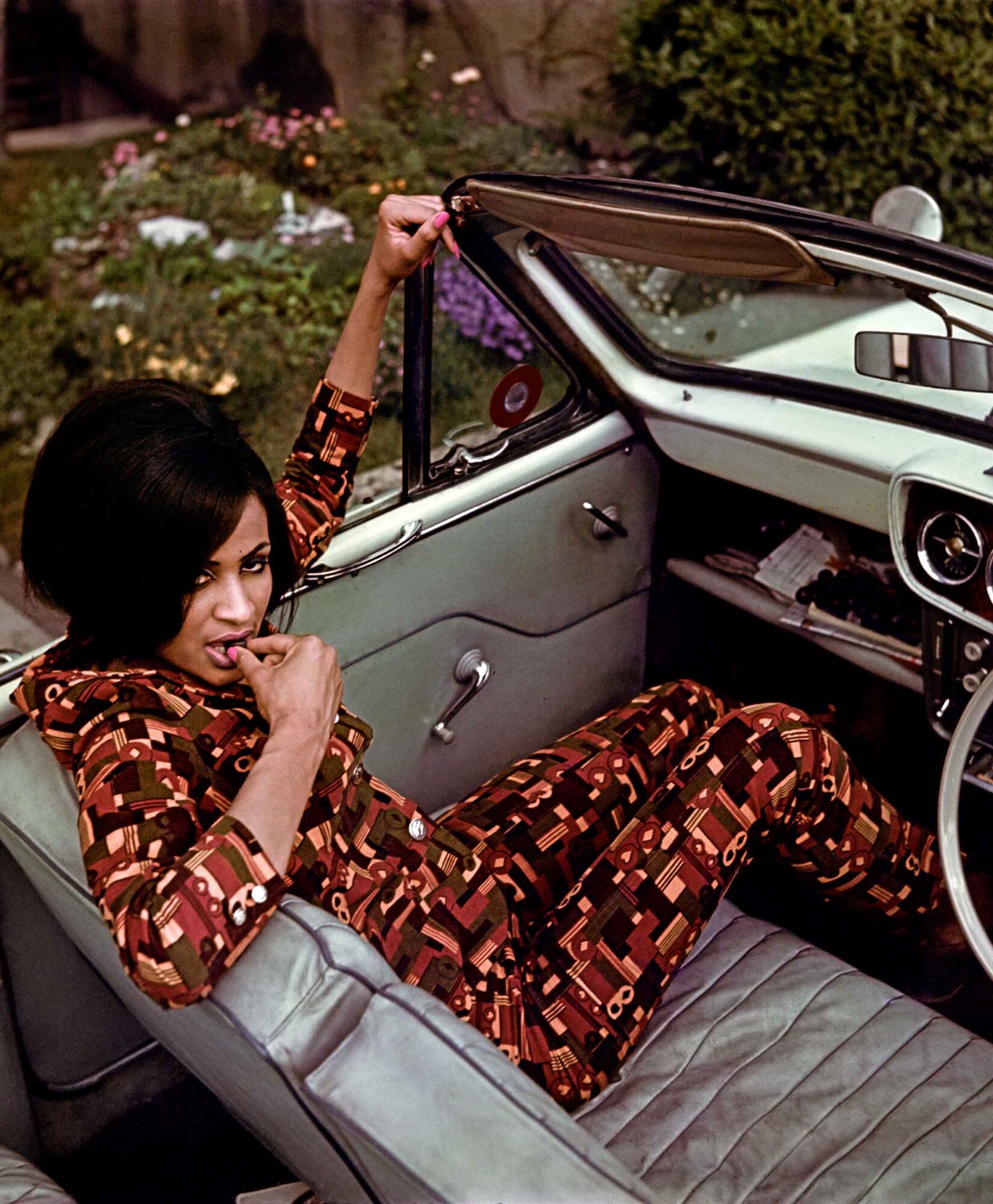 ANTHONY VACCARELLO INVITES PHOTOGRAPHER JAMES BARNOR (COURTESY OF GALERIE CLEMENTINE DE LA FERONNIERE), TO EXHIBIT A SELECTION OF PHOTOGRAPHS AT SAINT LAURENT RIVE DROITE STORES IN PARIS AND LOS ANGELES.
BORN IN GHANA IN 1929, JAMES BARNOR OPENED HIS NOW FAMOUS STUDIO IN ACCRA, WHERE HE IMMORTALIZED A NATION AT THE TIME OF ITS INDEPENDENCE. HIS PORTRAITS OF BOTH THE ANONYMOUS AND THE FAMOUS ARE MARKERS OF A VIBRANT AND EXCITING AFRO-MODERNISM AND GIVE AN UNEXPECTED GLIMPSE INTO A REMARKABLY MODERN AND ELEGANT VISUAL UNIVERSE.
ABOUT TWENTY PHOTOGRAPHS BY JAMES BARNOR WILL BE EXHIBITED IN PARIS AND LOS ANGELES FROM MARCH 5TH TO APRIL 4TH.
TO MARK THIS EXHIBITION, JAMES BARNOR WAS JOINED BY FELLOW PHOTOGRAPHER CAMPBELL ADDY FOR AN OPEN CONVERSATION ABOUT BARNOR'S BEGINNINGS, HIS VIEWS ON FASHION PHOTOGRAPHY, HIS APPROACH TO BLACK AND WHITE VERSUS COLOR FILM, AND THE IMPORTANCE OF PASSING KNOWLEDGE TO FUTURE GENERATIONS. THE RESULTING CONVERSATION CAN BE WATCHED ON YSL.COM.