SMOKINGTHE PODCAST
EPISODE 1 : CATHERINE DENEUVE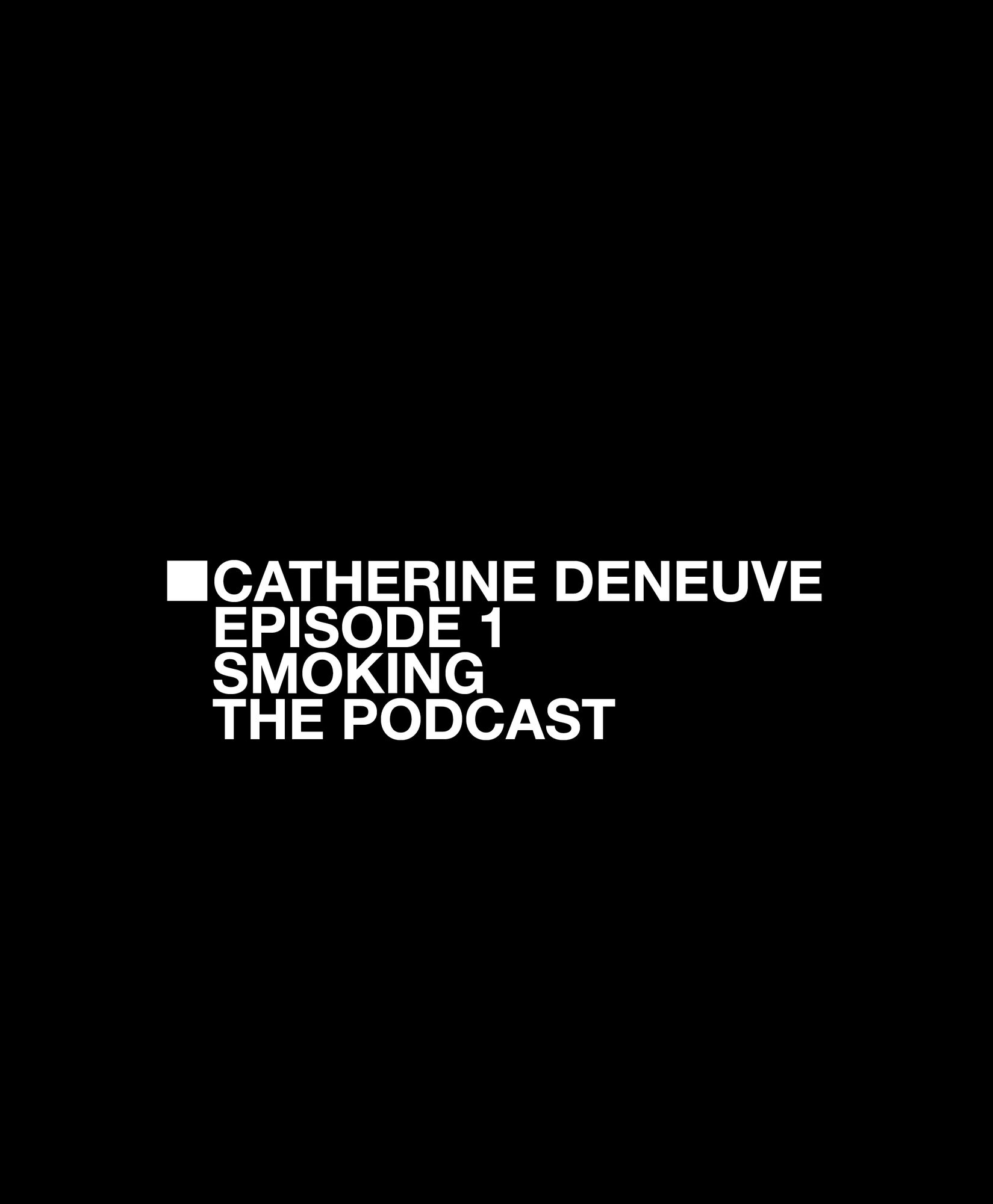 The SMOKING podcasts are a series of conversations with personalities who are close to the Saint Laurent universe and to Creative Director Anthony Vaccarello.
Catherine Deneuve, Charlotte Gainsbourg, Gaspar Noé, Laetitia Casta, and Félix Maritaud will be the first guests invited by Anthony Vaccarello to speak freely and discuss several subjects in complete transparency without any restrictions.
The interviews take place in a secret, smoky room in the Saint Laurent Rive Droite store in Paris. The subdued lighting allows the guests to be completely uninhibited and open during their intimate exchanges as they broach every subject, even the most controversial, reflecting the DNA of Saint Laurent.
The first podcast of the Smoking series features Catherine Deneuve. In this discussion with Pascal Clark, the actress and friend of the house reveals her opinion on topics such as beauty, shyness, and longevity. She also looks back on her career, her different roles, the world of cinema and the people who surrounded her.

LISTEN ON:

APPLE PODCASTSSPOTIFYDEEZERSOUNDCLOUDPODCAST ADDICT