SMOKINGTHE PODCAST
EPISODE 2 : CHARLOTTE GAINSBOURG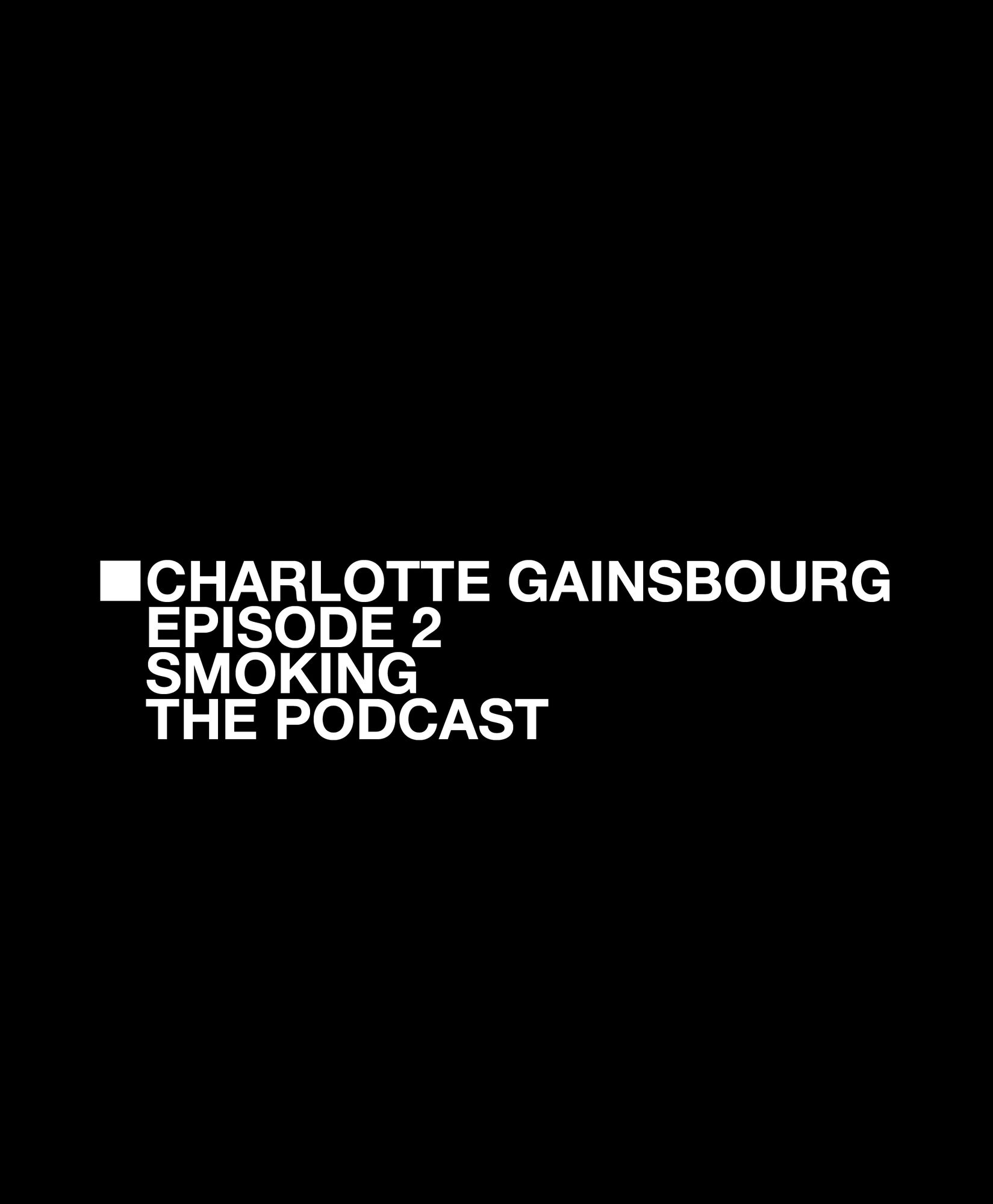 AFTER REVEALING THE SMOKING PODCAST SERIES WITH CATHERINE DENEUVE AS THE FIRST GUEST, SAINT LAURENT RIVE DROITE PRESENTS THE SECOND PODCAST WITH CHARLOTTE GAINSBOURG.
THE EPISODE 2 FEATURES FRENCH-BRITISH ACTRESS AND SINGER CHARLOTTE GAINSBOURG.
TOGETHER WITH PASCALE CLARK, SHE DISCUSSES HER RETURN TO PARISIAN LIFE, THE EMOTIONS SHE HAS TOWARDS HER FAMILY AND HER THREE GREAT PASSIONS : CINEMA, MUSIC AND PHOTOGRAPHY.
IN A SECRET ROOM FILLED WITH MIRRORS, CHARLOTTE GAINSBOURG REVEALS HER THOUGHTS ON BEAUTY, AGE, LOOKS AND STYLE BUT ALSO THE MOST IMPORTANT STAGES OF HER LIFE WITH THE UTMOST SINCERITY.
LISTEN ON:

APPLE PODCASTSSPOTIFYDEEZERSOUNDCLOUDPODCAST ADDICT