CALLA HENKEL AND MAX PITEGOFF
EXHIBITIONAT SAINT LAURENT RIVE DROITE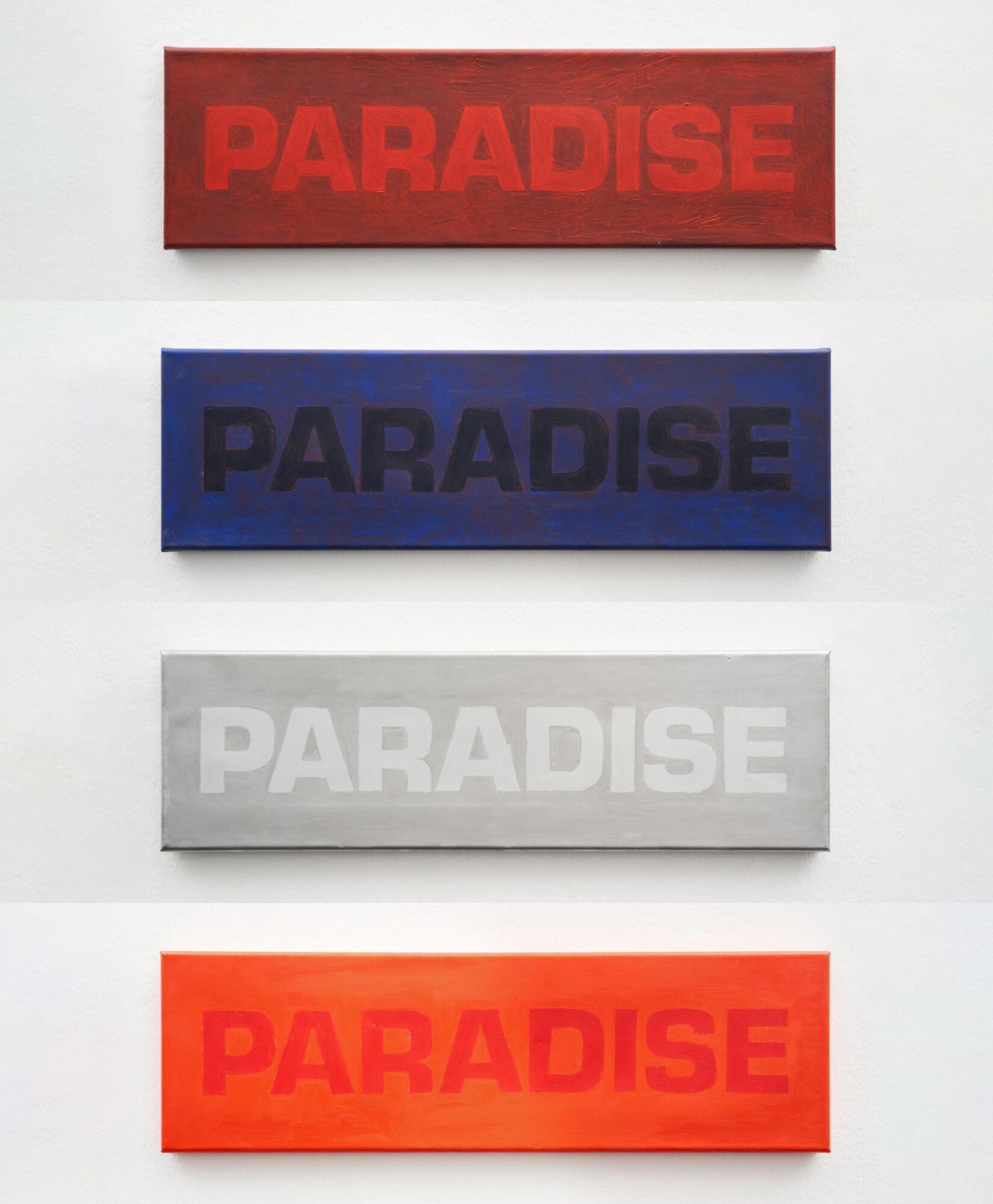 SAINT LAURENT RIVE DROITE PRESENTS "PARADISE", A FILM INSTALLATION BY AMERICAN ARTISTS CALLA HENKEL AND MAX PITEGOFF.
"PARADISE" WAS FILMED AT TV BAR, THE DIVE THAT HENKEL AND PITEGOFF RAN IN BERLIN. OPEN THREE NIGHTS A WEEK, THE BAR SERVED CHEAP DRINKS AND WAS PACKED AFTER 10PM WITH REGULAR DYKE NIGHTS AND PERFORMANCES. ON THE DAYS IT WAS CLOSED, HENKEL AND PITEGOFF USED TV BAR AS A SET TO FILM PARADISE, A WORKPLACE TRAGEDY MADE OVER THREE YEARS ON 16MM FILM, WITH AN EXPANDING CAST OF BAR REGULARS, EMPLOYEES, AND NEIGHBORS.
AS SEATING FOR PARADISE, HENKEL AND PITEGOFF HAVE CREATED A GROUP OF BLUE TILED BENCHES WHICH FUNCTION AS PROTOTYPES FOR AUDIENCE SEATING AT THEIR FUTURE PROJECT IN HOLLYWOOD.
THIS PROJECT IS PRESENTED IN COLLABORATION WITH ERICA REDLING AND O-TOWN HOUSE, LOS ANGELES.