FRENCH MODERNISTS
EXHIBITIONAT SAINT LAURENT RIVE DROITE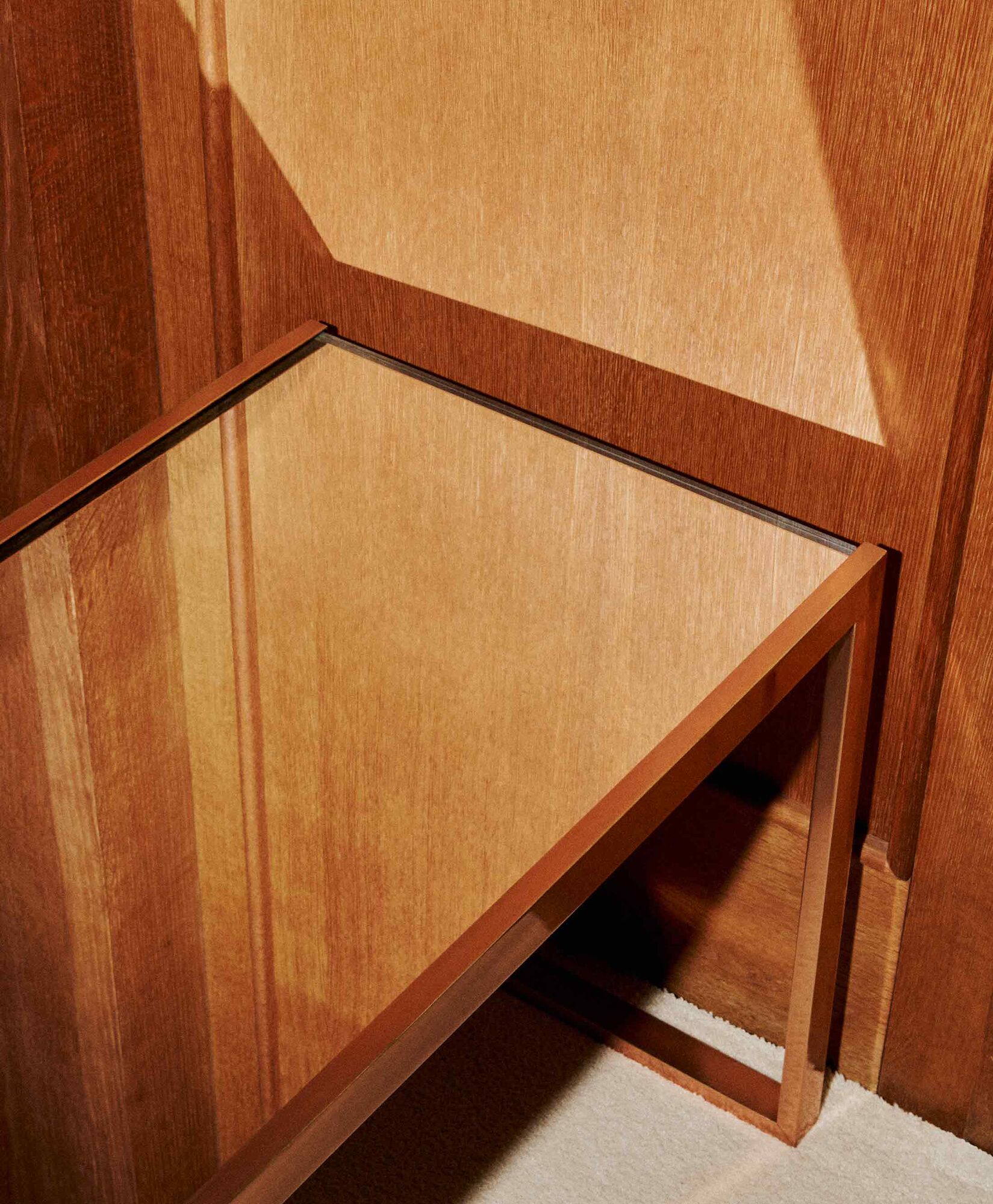 ON THE OCCASION OF PAD PARIS 2023, ANTHONY VACCARELLO PARTNERED WITH SEVERAL PRESTIGIOUS PARISIAN GALLERIES TO CURATE A SELECTION OF VINTAGE FURNITURE. THE EXHIBITION, DEDICATED TO FRENCH ART DECO & MODERNIST DESIGN, FEATURES THE WORK OF JEAN-MICHEL FRANK, JACQUES ADNET AND JEAN-DESPRÉS.
ALTHOUGH DESIGNED ALMOST A CENTURY AGO, THE EXHIBITION HIGHLIGHTS THE STRIKING MODERNISM AND CONTEMPORALITY OF THE WORK OF THE THREE DESIGNERS.
THE EXHIBITION WILL BE ON VIEW FROM MARCH 28TH TO APRIL 14TH AT RIVE DROITE STORES IN PARIS AND LOS ANGELES.
JEAN-MICHEL FRANK REEDITIONS FOR SAINT LAURENT RIVE DROITE PRICE UPON DEMAND