ASCENDANT VIERGE
LIVE SESSIONS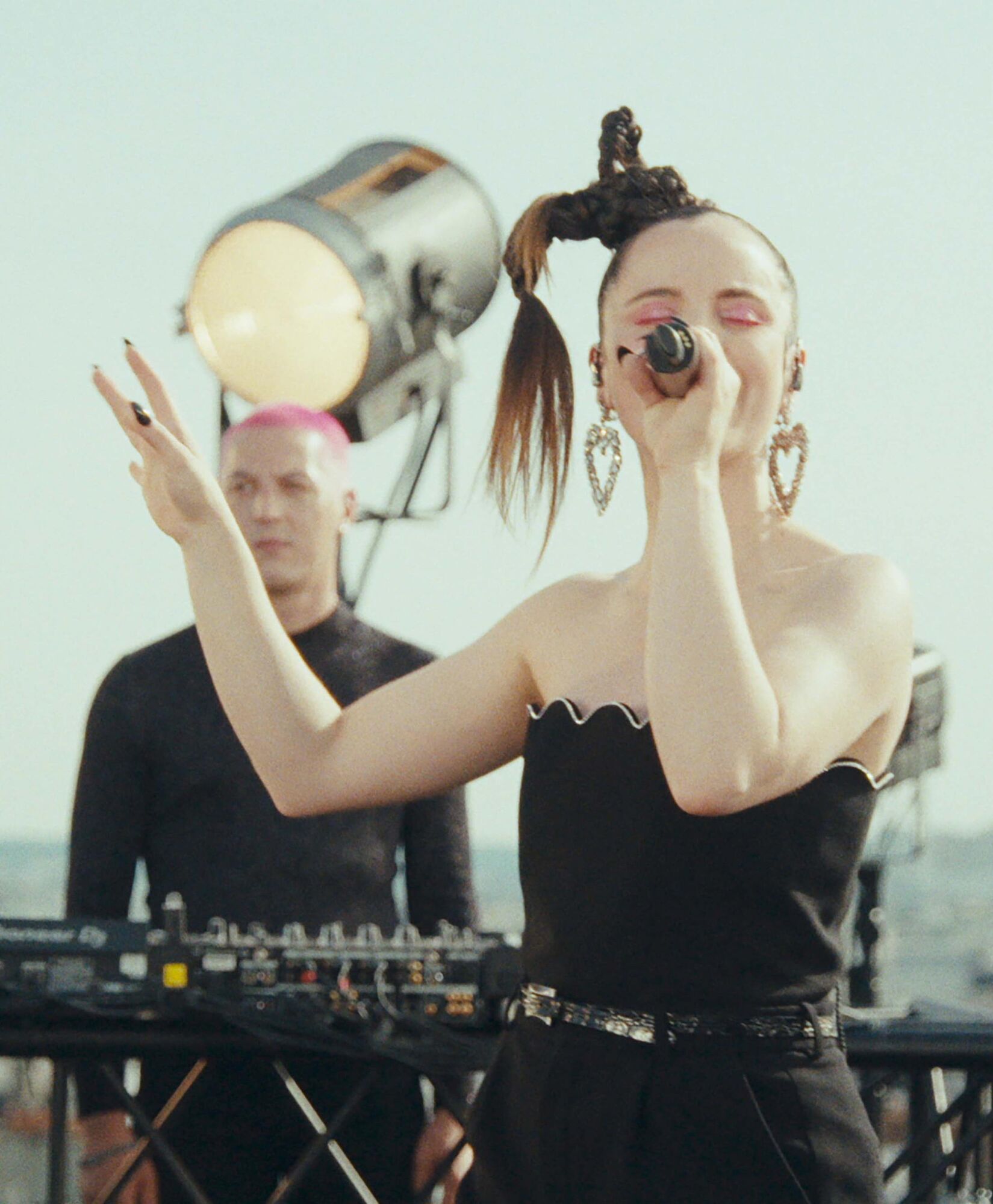 ANTHONY VACCARELLO INVITES THE MUSIC GROUP ASCENDANT VIERGE AS PART OF THE SERIES "LIVE SESSIONS" TO PERFORM ON THE ROOFS OF PARIS FOR SAINT LAURENT RIVE DROITE.
ASCENDANT VIERGE IS A FRENCH ELECTRONIC MUSIC GROUP COMPOSED OF MATHILDE FERNANDEZ AND PAUL SEUL.
THEIR MUSICAL STYLE IS LYRICAL OR MELODIC TECHNO, OR EVEN AS "CYBERPOP"; THEY ARE ALSO PART OF THE HYPERPOP MOVEMENT. PAUL SEUL SEEKS INFLUENCES FROM TECHNO, TRANCE, HARDCORE AND 90'S GENRES SUCH AS BREAKBEAT AND DRUM AND BASS, WHILE MATHILDE FERNANDEZ SAYS SHE IS INSPIRED BY MYLÈNE FARMER OR DAVID BOWIE.
IN MARCH 2020, THEY RELEASED THE VIDEO FOR THEIR SINGLE FAIRE ET REFAIRE. FOLLOWING THIS, THEY RELEASED THEIR FIRST EP VIRGO, COMPOSED OF SEVEN TRACKS.