ELLADJ LINCY DELOUMEAUX EXHIBITION
IN COLLABORATION WITH GALERIE CÉCILE FAKHOURY AT SAINT LAURENT RIVE DROITE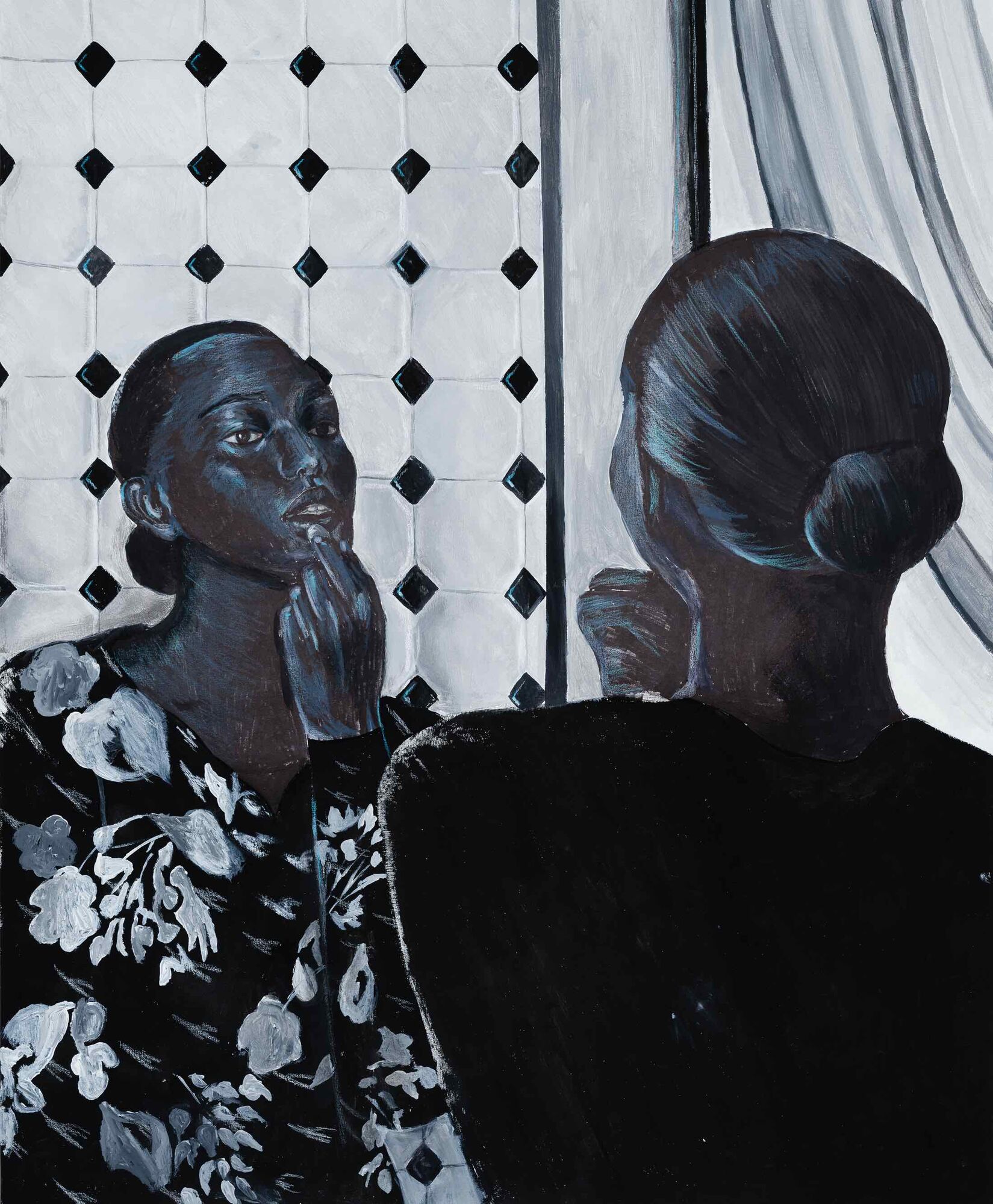 ANTHONY VACCARELLO INVITES ARTIST ELLADJ LINCY DELOUMEAUX IN COLLABORATION WITH THE CÉCILE FAKHOURY GALLERY, TO EXHIBIT A SERIES OF ESPECIALLY COMMISSIONED ARTWORKS FROM OCTOBER 18 AT SAINT LAURENT RIVE DROITE STORES IN PARIS AND LOS ANGELES TO MARK ART BASEL PARIS +.
THROUGH HIS WORK, ARTIST ELLADJ LINCY DELOUMEAUX EXPLORES AN OPEN AND VIBRANT APPROACH TO THE RELATIONSHIP BETWEEN PEOPLE AND IMAGINARIES. HIS WORK FOCUSES PARTICULARLY ON AFRO-CARIBBEAN IMAGES WITH AN EMPHASIS ON EVERYDAY LIFE, MYTHOLOGIES, ICONOGRAPHY, BELIEFS, AND RELIGIOUS HERITAGE. EVOKING A DUAL IDENTITY, ELLADJ LINCY DELOUMEAUX FUSES FOUND OR FAMILIAR OBJECTS INTO STILL LIFE AND PAINTING SERIES.
FOR THIS OCCASION, ABOUT THIRTY ARTWORKS WILL BE EXHIBITED IN THE SAINT LAURENT RIVE DROITE STORE IN PARIS; AND TWO UNIQUE AND LARGE ARTWORKS IN THE SAINT LAURENT RIVE DROITE STORE IN LOS ANGELES: ANTAN LONTAN AND AU BORD DU RUISSEAU.