CURSESLIVE PERFORMANCE
FOR SAINT LAURENT RIVE DROITE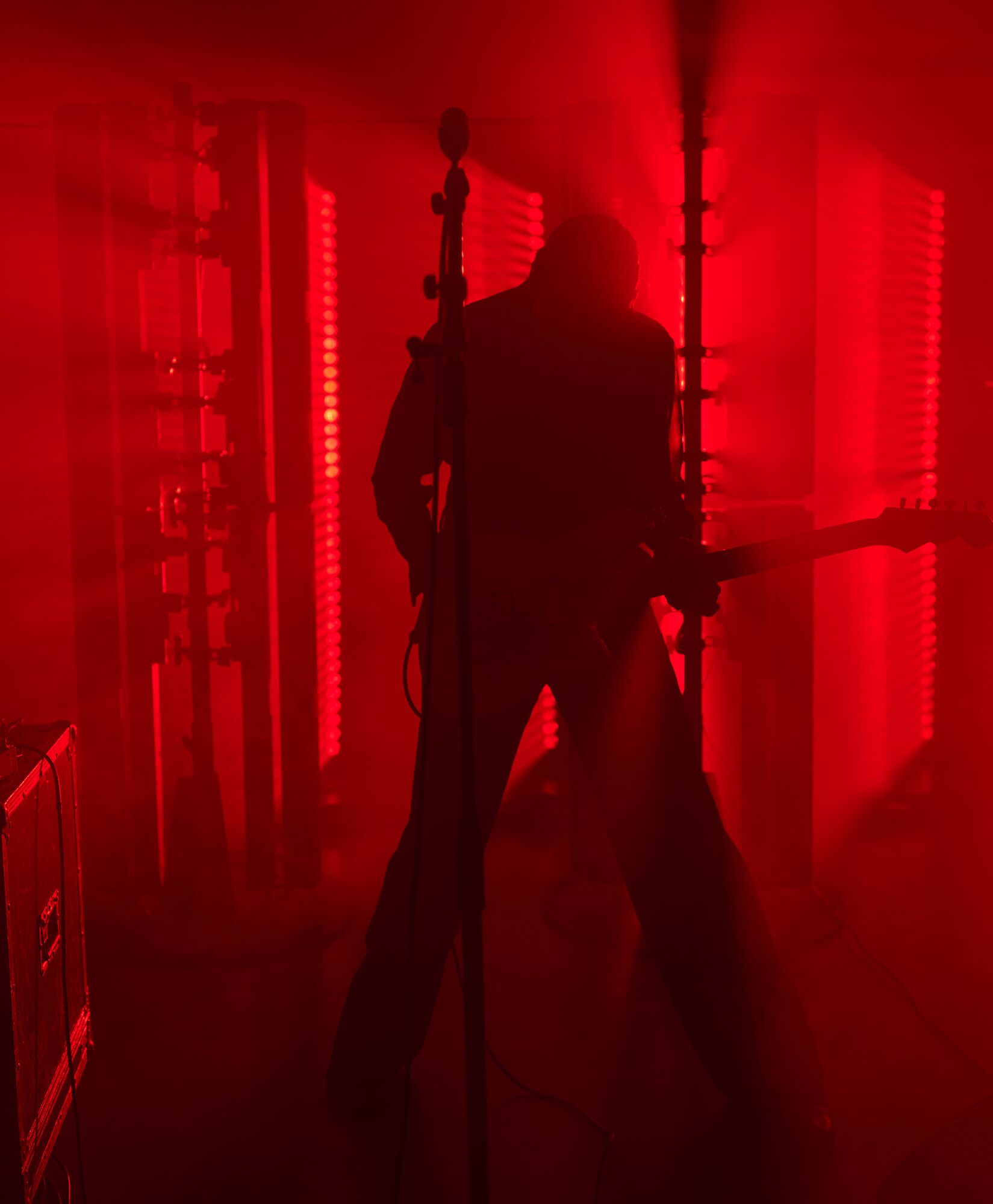 ON THE OCCASION OF THE LIMITED-EDITION RELEASE OF THEIR ALBUM "INCARNADINE", SAINT LAURENT RIVE DROITE INVITES CURSES TO PERFORM LIVE DURING AN INTIMATE EVENT AT THE RIVE DROITE STORE IN PARIS ON FEBRUARY 9TH 2023.
BASED IN NEW YORK AND BERLIN, CURSES ARE KNOWN FOR BLENDING THEIR ROCK & ROLL ROOTS WITH A DARK SIDE OF DISCO & ELECTRO, AS WELL AS THEIR IMAGINATIVE SETS. CURSES INCORPORATE THEIR GHOSTLY VOCALS AND GUITARS WITH FLASHES OF FM, NEW WAVE, POST - PUNK AND PSYCHEDELIC SYNTHESIZER MUSIC.
CURSES FINALLY RELEASED THEIR FIRST ALBUM IN 2018, FOLLOWED BY THE RELEASE OF "INCARNADINE" IN FEBRUARY 2022.
ANTHONY VACCARELLO ISSUES A LIMITED SLRD EDITION OF THEIR VINYL INCARNADINE. AVAILABLE AT SAINT LAURENT RIVE DROITE STORES IN PARIS, LOS ANGELES, AND ON YSL.COM